MicTrigger available on Google Play

MicTrigger listens the sound to detect voices "roughly", and triggers app launch,

OBS operations,

VTube Studio Hotkeys. MicTrigger does not recognize words, but detects voice-like (vowel-like) sounds with high sensitivity. Person who are not good at speaking out can also use it, by settings of "Respond to very low voices", "Respond only to loud voices", etc.
*This app operates other apps by using Android's microphone, and does not have function to transfer / amplify the voices. (i.e. it's not a so-called microphone app).
Decoration for OBS streaming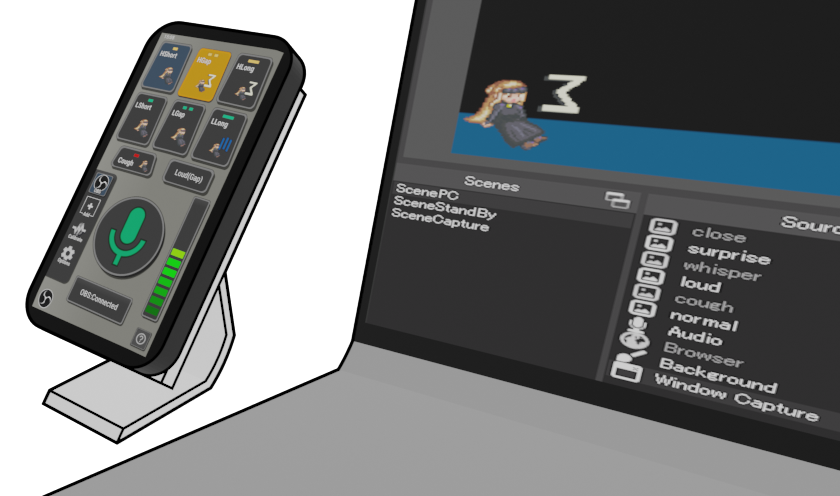 MicTrigger can switch OBS Scene / Sources, via OBS websocket. You can add expressions which reacts to your voice, on the streaming screen.
Express voice reactions even when streaming without audio, or when muting the PC microphone.
Add expressions according to the volume on streaming with audio.
Tapping panel instead of voice also triggers the action.
Scenes / Sources can be select in MicTrigger app (via OBS websocket).
Prepare and use multiple reaction sets according to the situation.
*OBS is an abbreviation for Open Broadcast Software, OBS Studio.
*OBS websocket is default interface of OBS Studio 28~.
Triggering VTube Studio's HotKey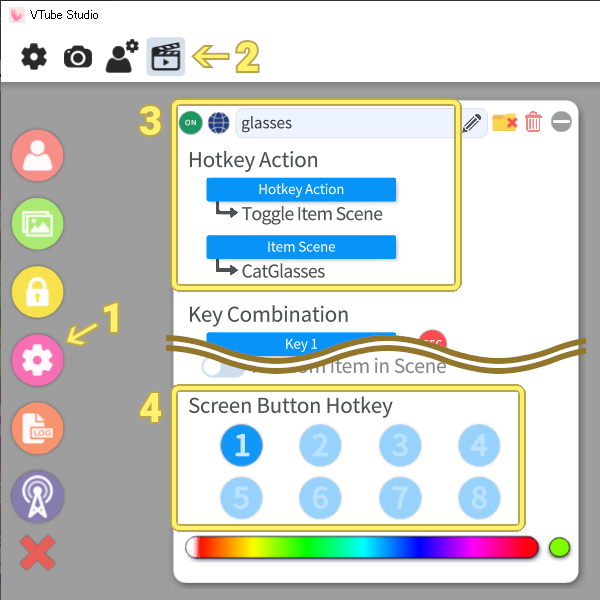 MicTrigger (1.1~) can press Screen Button Hotkey in VTube Studio.
In Vtube Studio on PC/Mac, prepare Hotkey Action for voice reaction, and set Screen Button.
In MicTrigger's VTS or Both (OBS+VTS) page, set triggering Screen Button for the voice panel.
In MicTrigger, tapping the panel instead of voice also triggers the hotkey.
➔Setting Procedure with VTube Studio
*VTube Studio is developed by DenchiSoft.
*This function is developed as VTube Studio Plugin.
Launch app / shortcut by voice for remote control
MicTrigger can also be used as an app / shortcut launcher that waits for audio.
Register remote controller app's shortcut to operate it by audio.
Register Task shortcut (such as Tasker's) to trigger.
Features unlocked by in-app purchase
Extra 2 panels for manual actions (triggered only on tap)
Release of page number limit (3 or more sets can be registered)
Customize the panel labels (from "HShort" and others)
Remove Ads banner
---
Please contact support[at]strai.x0.com for requests such as other apps that you want to link.